Automation and Robotics Solutions | NGS
Automation and Robotics Solutions | NGS
Life Sciences Solutions | NGS
Oil and Gas Solutions | NGS
NGS was founded by Norman G. Stafford in 1986 in his home garage, focusing on metal fabrication. As the company grew, it expanded into many areas of metal manufacture and installation and in the early 2000's built a very strong process engineering team.
Throughout the 00's, the company became the chosen supplier for Dell to develop, manufacture and install two complete production assembly lines for their plant in Limerick and subsequently eight assembly lines in their Poland operation. The success of the solutions developed for Dell, opened many other doors for NGS Products to supply a number of other industries including life sciences.
In 2012, there was a decision to expand the operation into Cleanroom Environments and the company has since developed a very successful clean room division specialising in the design, specification and construction of modular clean rooms, pharmaceutical grade cleanrooms and other controlled environments.
Now at the start of the 20's we are well established and trusted suppliers of fabrications, robotic solutions and process automation for intravenous product manufacturing and packaging. We work with our IV manufacturing clients in over 15 global locations including Plants in Europe, USA, Puerto Rico, Costa Rica, South America, Canada and Australia.
Early in 2019, NGS rebranded to form NGS Engineering, the parent company and business units called NGS Industrial and NGS Cleanrooms. NGS Engineering was formerly known as NGS Products and NGS Cleanrooms replaced NGS Cleanroom Solutions.
Connect with us on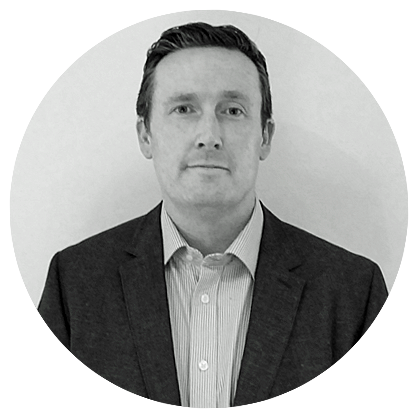 Sean Stafford
Managing Director

Sean has been involved with NGS from a young age, commencing full time employment here straight from school. In addition to top level company management, Sean is responsible for the day to day running of the company and in particular the operation of the main manufacturing site in Ireland. In his downtime Sean enjoys motorcycling, exercise and golf.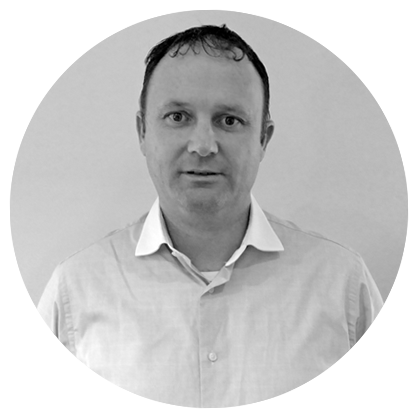 Ken Stafford
Managing Director

Ken, a qualified toolmaker has been involved with NGS for over 20 years. In addition to top level company management, he also manages the project side of the business and in particular is responsible for all on-site installations and overall project management and delivery. In his downtime Ken enjoys motorcycling and GAA.
Steve Gibson
Commercial Director

Steve joined NGS in 2008 in a business development role to help grow the business at a critical time around a company generation change. Since then Steve has taken responsibility of all aspects of sales, marketing and business development along with the growth of cleanroom business activities. In his downtime Steve enjoys Rugby, Kayaking and Hiking.
Blake Bennett
Business Development Manager Americas

Blake has recently joined NGS to further expand our presence in the United States, Canada, and Latin America.  He studied Mechanical Engineering and has a combined 10 years of experience within the manufacturing assembly processes, engineering design, fabrication, sales, and client attrition. He has executed capital engineering projects within the federal government and industrial industries, and is passionate about the solution-based approach of bespoke fabrication solutions available at NGS. In his downtime, Blake enjoys motorcycling, exercising, and outdoor adventures.
Frankie Griffin
Engineering

Frankie joined NGS in 2001 and has been an integral part of the engineering development of the company. Initially involved in production engineering Frankie is now responsible for the design of solutions for our Pharmaceutical clients and in particular the design and specification of IV manufacturing automation products for robotic solutions. Fluent in SolidWorks CAD, his work is always to a very high standard. In his downtime Frankie enjoys GAA and is still known to play the "odd" match or two.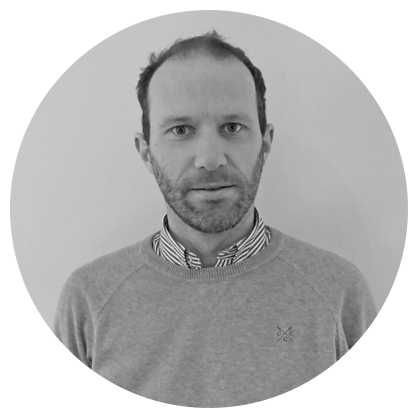 Carl joined NGS in 2004 and has been an integral part of the engineering development of the company. Initially involved in design of industrial process solutions for our projects with Dell and similar customers, Carl is now our specialist cleanroom design engineering expert and is responsible for all engineering and specification aspects of our cleanroom projects. Fluent in SolidWorks CAD, his work is also suitable for BIM integration where needed. In his downtime, Carl enjoys horse racing, running and GAA.
Gordon Richardson
Engineering

Gordon joined NGS in 2007 and has been an integral part of the engineering development of the company. Coming to us with experience from similar engineering roles with Dell and Pentamaster, Gordon now has many years' experience in the design and specification of industrial process solutions, material handling and industrial furniture. Fluent in SolidWorks CAD, his work is always to a very high standard with impressive attention to detail. In his downtime Gordon enjoys horse racing, Soccer and GAA.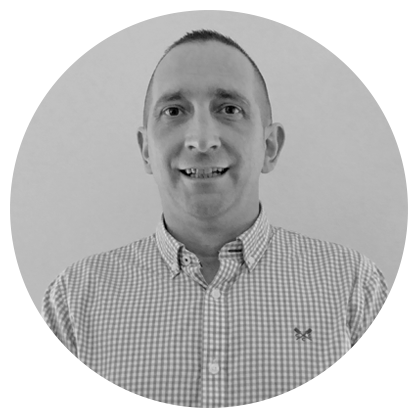 Dermot O'Halloran
Production Manager

Dermot joined NGS in 1995 and has had a number of roles within the company. Today he is our Production Manager with responsibility for the output of the manufacturing and fabrication facility in Ireland. Dermot is also responsible for making sure all delivery commitments are met on a weekly and monthly basis and is also responsible for logistics. In his downtime Dermot enjoys Soccer, GAA and walking his dogs.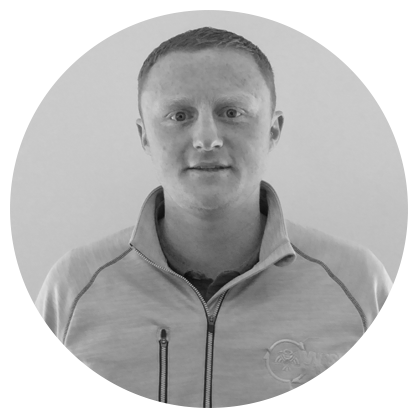 Alan joined NGS in 2016 straight from University and has developed into a very strong engineer and is responsible for production engineering supporting the operational and fabrication functions within NGS. Alan is fluent in SolidWorks CAD and also creates CNC programs for our in house manufacturing machinery. In his downtime, Alan is very interested in Soccer and travels to many away Ireland matches and soccer tournaments.